How to book a luxury live band for your wedding on a budget
If you are looking for the best music band possible for a wedding, party or corporate event on a budget, look no further!

The Sparkle Band is the ultimate luxury band performing at top-end weddings and events around the world, from lavish weddings in the South of France to being chosen as live entertainment for the Fifa World Cup Finals 2022 in Doha, Qatar.

With their iconic dazzling instruments paired with exceptional talent; from singers at the top of their game who have performed with the likes of Rod Stewart, John Newman and Eric Clapton to musicians of the highest calibre who have played with names such as One Direction, Adele, Dua Lipa and Ed Sheeran. You may be wondering how could this live band ever be affordable for a wedding on a tight budget?

Your wedding day is one of the most important days of your life, and we've yet to meet a couple who want their Big Day's wedding entertainment to be bland, ordinary, forgettable.

Change your date to a weekday and WOW your guests with a wedding band that is visually stunning, a band that turns any stage into the main event, and create an experience you and your family and friends will remember for years to come.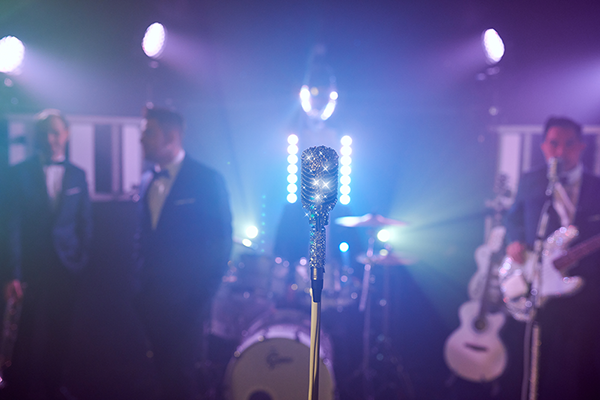 Don't look for a cheap wedding music band!

If your perfect venue or preferred photographer is booked for every Saturday this year, chances are if you change your wedding to a weekday your options will not only expand but you will find cheaper prices, discounts and savings on each component of your wedding including live entertainment.

Whether it's a Monday or Tuesday, Wednesday or a Thursday; The Sparkle Band are ready to perform at your weekday wedding with no corners cut, the very same musicians, instruments and singers just at a discounted fee.


Affordable wedding entertainment tailor-made for your budget

The Sparkle Band is as versatile as it is dazzling. From our DJ and sax combo, right up to our 17-piece show band, we have musical options and line-ups for weddings large and small to suit every budget. Here are some affordable suggestions to take your wedding entertainment to the next level:


Fun and frolics can be had with our roaming band mingling with your guests enjoying cocktails and canapés
While you guests are waiting for the wedding meal to begin, why not have our roaming musicians entertain them? Perfect for indoor or outdoor entertainment, choose from an acoustic guitarist, a five to ten piece band, or go full Ibiza with our DJ and sax duo.
Our insanely talented show band guarantee an unforgettable wedding reception for you and your guests
The Sparkle Band brings the ultimate in live musical entertainment to your evening reception with glittering instruments and high energy sets guaranteed to fill your dance floor. From your first dance to the last song of the evening, this truly is the very best in live wedding entertainment!
And our sax and DJ combo will entertain you and your guests into the early hours
Forget Ibiza: the party is happening right here, right now, at your wedding! Our sax and DJ combo are an affordable option - merging live music with the classic DJ setup to create the illusion and atmosphere of a larger band.
We will work closely with you to create a bespoke affordable wedding package to suit your budget and make your Big Day truly magical from start to finish

For a no-obligation chat about The Sparkle Band playing at your weekday wedding, contact us today. We love talking weddings, so let us know what you want and your budget and we will move mountains to play our part in delivering the bespoke wedding of your dreams!