The Sparkle Band at Crockwell Farm in Daventry, Northamptonshire
The Sparkle Band performed at Rebecca and Geoff's wedding at Crockwell Farm in Daventry, Northamptonshire creating dazzling live entertainment for the happy couple and their guests.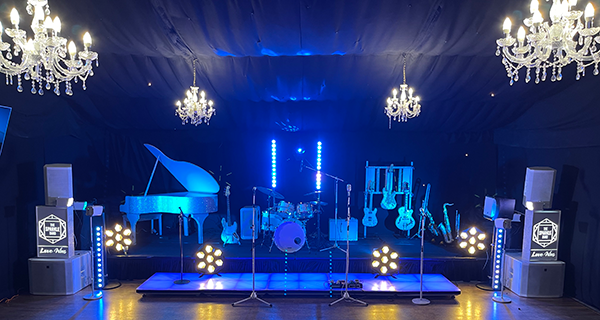 What a wedding party At the beautiful Crockwell Farm in Daventry
We took a lot of The Sparkle Band to Daventry to a venue like no other. Nestled in the beautiful countryside of Northamptonshire our wedding band graced the stage of the amazing Crockwell Farm wedding venue.
Booked just after the launch of The Sparkle Band, Rebecca and Geoff put a lot of faith in us to create the ultimate party atmosphere for their informal wedding, when we say informal there was no wedding cake and no first dance - just one big celebration of the love they have for each other in the form of an epic party.
We arrived at Crockwell Farm for the first time ever the day before the wedding to set up for the 10 piece showband line up.
The Sparkle Band's Dom ripping up a solo on the sparkle guitar at Crockwell Farm
The perfect venue for booking a live wedding band in Northamptonshire!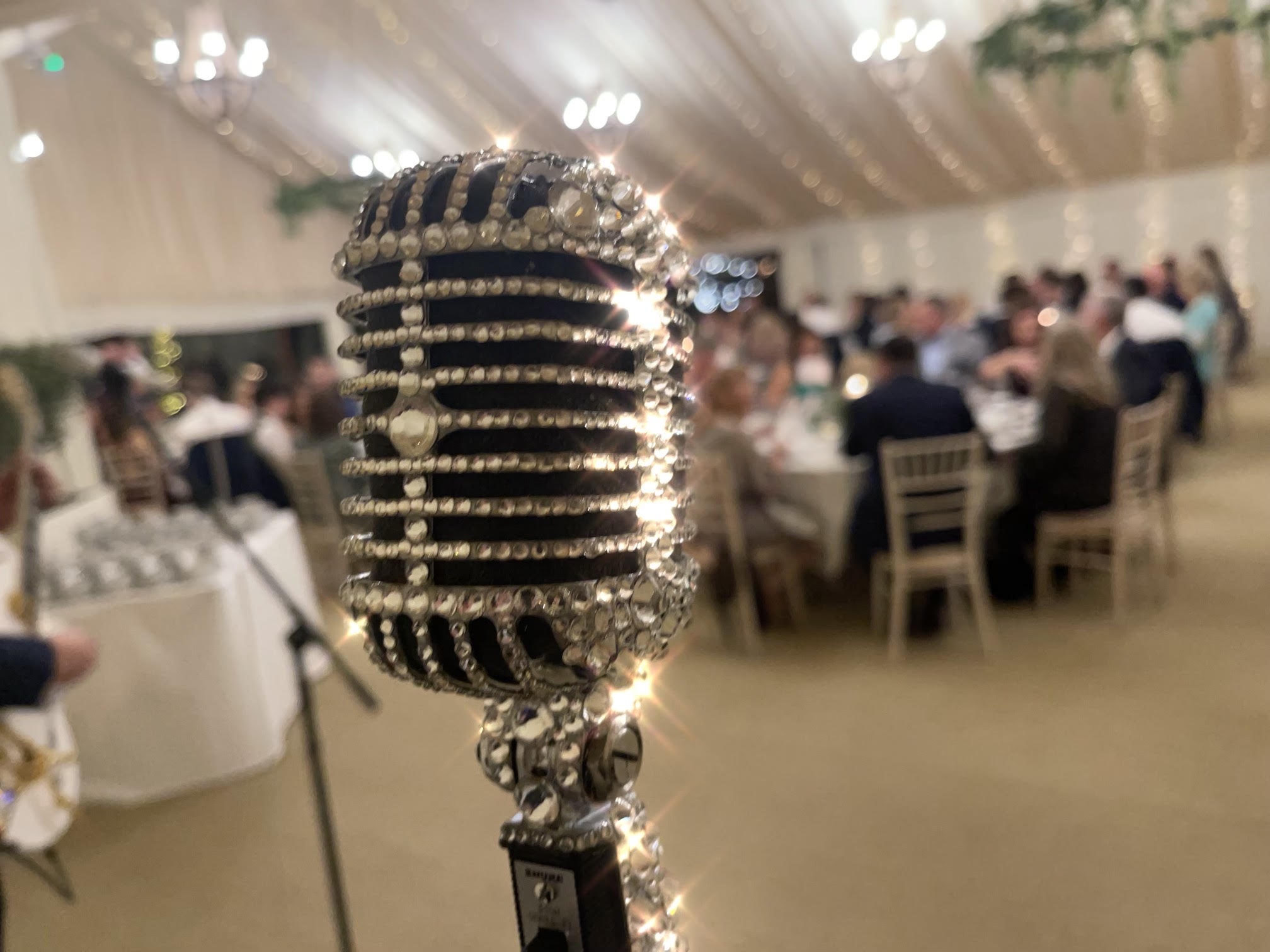 Behind the reveal curtain at Crockwell Farm is a great space for live music, draped in black starlit curtain with four stunning chandeliers giving gentle lighting to the room, it feels like you have walked into the party area of the venue. A nice big stage that we extended a little with some LED flooring, from
LED Dance Floors
, the band set up complimented the space perfectly. The sparkles did their job and as the reveal curtain was opened the dance floor became a real buzz for the rest of the evening.
We as The Sparkle Band would like to thank
Crockwell Farm
for hosting such a beautiful wedding and for looking after us so well. Anyone looking for a venue in Northamptonshire that offers more than just a space to get married and really cares about making your special day the best it can be this is the place for you.
Another mention is the brilliant photographer that seemed to capture moments as they happened on the dance floor so well. Discreetly snapping away to get those real candid images! He can be found at
Monkey Mole
.
If you are in need of a wedding band in Northants that is going to take you on a musical journey then look no further than
The Sparkle Band
.